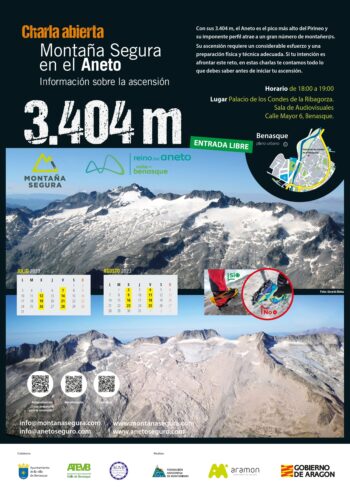 Each year a series of free talks are offered to the general public on how to safely ascend Aneto.
They are normally held at the Palacio de los Condes de la Ribagorza, in collaboration with Benasque Town Council, which provides this venue for the talks.
Guides from the valley provide information on the state of the most common routes up Aneto, as well as the physical and technical difficulties involved.
During the talks, attendees are handed an informative map on safety while on Aneto, which shows the two classic routes to Aneto's summit, the northern route(via La Besurta and La Renclusa refuge) and the southern route (via Vallibierna and Ibones de Coronas).
Fancy coming with us? Come and join us!