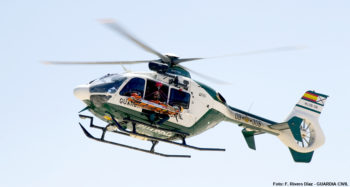 Aneto is one of the most-visited peaks in the Pyrenees during the summer season. It is estimated that up to 240 people attempt to reach the summiteach day during the busiest months. This large number of visitors translates into an increase in the number of rescues required.
In Aragon, mountain rescues are carried out by the Civil Guard's Mountain Service. These highly trained professionalsare responsible for solving the problems that mountaineers get themselves into when they are no longer capable of finding their own way down the mountain.
Take a look at this link to find out the latest figures provided by this service on the number of rescues carried out on Aneto.
The high percentage of those who were unharmed shows that most people are rescued unscathed, and that it was adecision-making error that led to them requiring rescue. Fifteen percent of all rescues are of groups in which all members were found safe and well.Be responsible: assess the physical and technical ability of the group and act accordingly.
Key figures on rescues on Aneto:
Sixty percent of rescues are a result of an overestimation of physical capabilities.
Sixty-six percent occur in summer (July to September), which is when a greater number of mountaineers attempt to climb the mountain and, therefore, there is a greater variation in skills and abilities.
Fifty-three percent of rescues are on the way back down. Remember that the activity does not finish once you reach the top. You have to stay alert on the descent: you will be more tired and any mistake could put you in a risky situation. Save some energy for the return journey.
Seventy percent are due to trips and falls. It is vital that you wear suitable footwear, as well as crampons and an ice axe – and know how to use them, too!
Not all Aneto rescues can be put down to a "lack of experience". Sometimes, "too much experience" makes you drop your guard, and this can lead to an accident. Pay attention to your physical condition and that of the rest of the groupat different pointsthroughout the journey. You won't only help yourself, you will also help keep Aneto safe.
Fuente: Rescates realizados por el Servicio de Montaña de la Guardia Civil, durante el 2021.